Mercari, Inc. ("Mercari) is pleased to announce that the company has received its first ever MSCI1 ESG rating of AA, the second highest rating possible.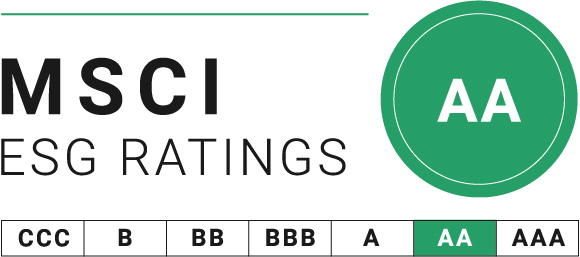 MSCI ESG ratings aim to analyze a company's environmental, social, and governance-related initiatives, and then rate them on a seven-point scale from AAA (the highest rank) to CCC (the lowest rank).
The investment research firm has also selected Mercari as a constituent of the MSCI Japan ESG Select Leaders and the MSCI Japan Empowering Women Index. Additionally, both of these have been adopted by the Government Pension Investment Fund, which is the world's largest pension fund.
1 What is the MSCI? A financial services company based in New York, USA. Listed on the New York Stock Exchange, the company provides institutional investors around the world with a variety of tools to support their investment decisions. The MSCI's clientele include large public pension funds, asset managers, and hedge funds.
MSCI Website https://www.msci.com/
Mercari's Sustainability Strategy
Mercari is taking on initiatives in five areas as part of our continued efforts to help society thrive, which are "Creating a Circular Economy/Mitigating Climate Change," "Diversity & Inclusion," "Local Empowerment," "Safe, Secure, and Fair Transactions," and "Corporate Governance and Compliance."
See here for more information on sustainability-related initiatives at Mercari: https://about.mercari.com/en/sustainability/
Through our business and corporate activities, Mercari will continue to contribute to realizing a society where finite resources are used sparingly and everyone can create new value.