Ensuring safe and secure use of products bought on Mercari
At Mercari, in order to ensure our users can use the items they buy and sell safely and securely, we notify buyers and sellers of certain items when we receive information about…
Suspension of product manufacturing, distribution, and sales; recall of products at the distribution and sales level
Exchange, modification (inspection, repair, exchange of parts, etc.), or buyback of products already owned by consumers
Risks products may pose to consumers
Alerts and warnings for consumers about appropriate use of products to prevent accidents occurring with similar products
…from manufacturers and importers of those items.
*If the manufacturer/importer of an item you have listed or bought on Mercari suspends the product manufacturing, distribution, and sales and/or recalls the product at the distribution and sales level, we will ask you to take your listing down (if applicable), stop using the item, and contact the manufacturer/importer. (We will also remove the item from your listings.)
*If the manufacturer/importer of an item you have listed or bought on Mercari announces that they will exchange, modify (inspect, repair, exchange parts, etc.), and/or buy back that product from consumers, we will ask you to send the item to the manufacturer/importer for exchange/modification, and only list/use the item when it is confirmed to be safe for use.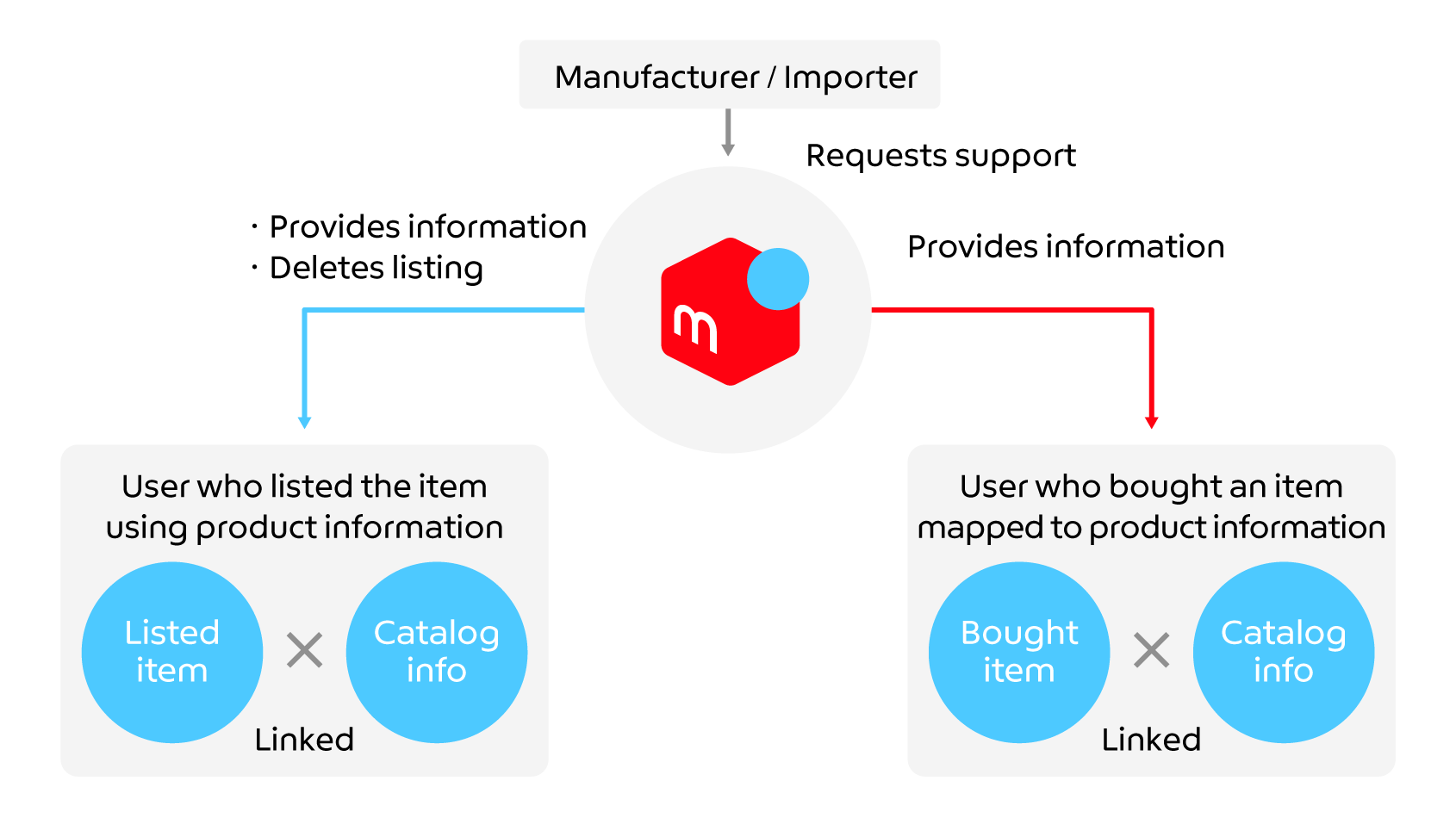 Preventing product accidents
Mercari's Product Safety Support Program aims to deliver product safety information issued by manufacturers/importers directly to Mercari users who own the products in question (users who have listed or bought the item on Mercari). We believe that identifying those who own affected products and ensuring they receive the safety information they need will increase the percentage of items successfully returned to the manufacturer, help prevent accidents, and contribute to manufacturer/importer product safety initiatives.
If you are a manufacturer or importer that would like to use this program, please contact us through this form.
How does the Product Safety Support Program work?
Participating manufacturers/importers provide us with information regarding their products, allowing Mercari users to list items using that product information.
In the event that it becomes necessary to provide product safety information or announcements to consumers, participating manufacturers/importers can send us a request, and we will look at the listings made using product information to identify Mercari users who have listed/bought the product in question.
We will then contact those users and deliver the product safety information provided to us by the participating manufacturer/importer.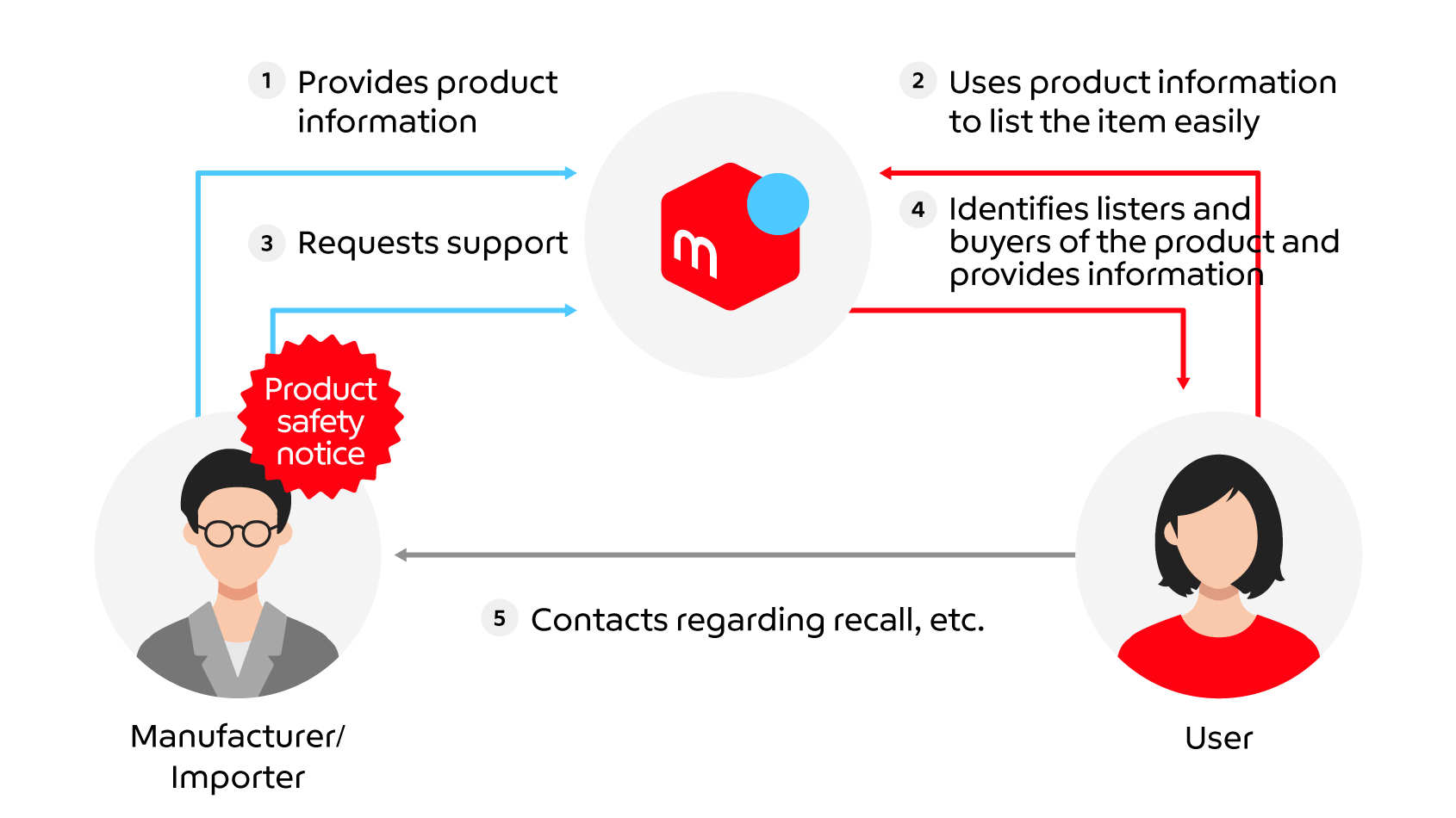 Introduction of Participating Companies
Since September 2020, the number of participating companies has been increasing, and we have been welcoming participants from various industries.