– Overseas Buyers Can Now Purchase Items Using Proxy Service –
On November 15, 2019, Mercari, Inc. began offering crossborder sales* through the Mercari consumer-to-consumer (C2C) marketplace app in partnership with Buyee, a proxy service for crossborder e-commerce operated by a wholly-owned subsidiary of BEENOS Inc.
*Some categories of items not available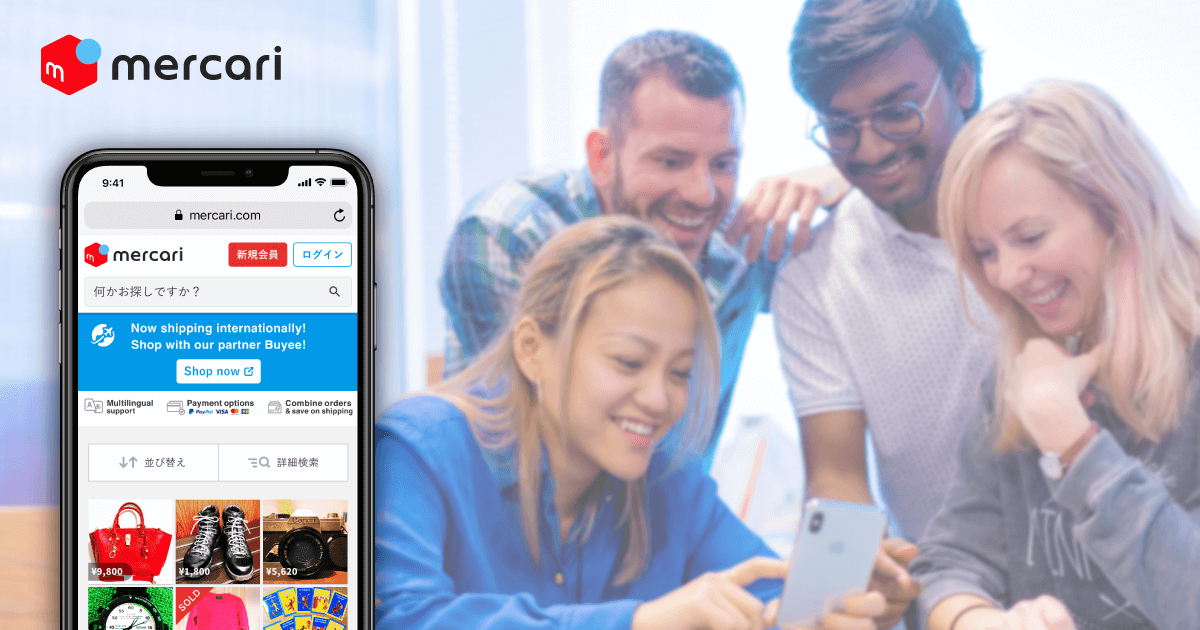 With its mission to create value in a global marketplace where anyone can buy & sell, Mercari, Inc. develops and operates Mercari, a marketplace app through which individuals can buy and sell items easily and safely. Mercari is Japan's largest C2C marketplace, with approximately 14 million monthly users, a gross merchandise value (GMV) of approximately 530.7 billion JPY*, and a total of over 1.1 billion items listed to date.
*From the full-year financial results for FY2019 through June
Mercari has seen a large amount of interest from overseas, with a sixfold increase in visits to Mercari's web version from outside of Japan since 2017, indicating a strong potential demand for purchases by users abroad. Based on its mission to create value in a global marketplace where anyone can buy & sell, and the potential market scale of the crossborder e-commerce market, Mercari has decided to start offering crossborder sales through proxy service Buyee.
Buyee is a proxy service with over one million registered users, available in over 100 countries and regions throughout the world. Through this partnership with Buyee, users overseas can browse and search items listed on Mercari in Japanese, English, and Chinese (traditional and simplified), and purchase items using popular overseas payment methods, such as PayPal, Alipay, and UnionPay. Offering crossborder sales will allow people overseas to purchase items from Mercari, instead of limiting this only to users in Japan, and Mercari expects this to lead to increased sales opportunities. Items will only become available for purchase on Buyee if a certain amount of time has passed since their listing on Mercari.
How It Works
1. When an overseas user places an order on Buyee ( https://buyee.jp/mercari/ ), an official Buyee account purchases the item on Mercari for the user.
2. The seller of the item on Mercari ships the item to Buyee's warehouse in Japan.
3. When the item arrives, Buyee staff checks the item and rates the seller, and the seller receives sales proceeds.
4. Buyee ships the item to the buyer overseas, and handles all further steps.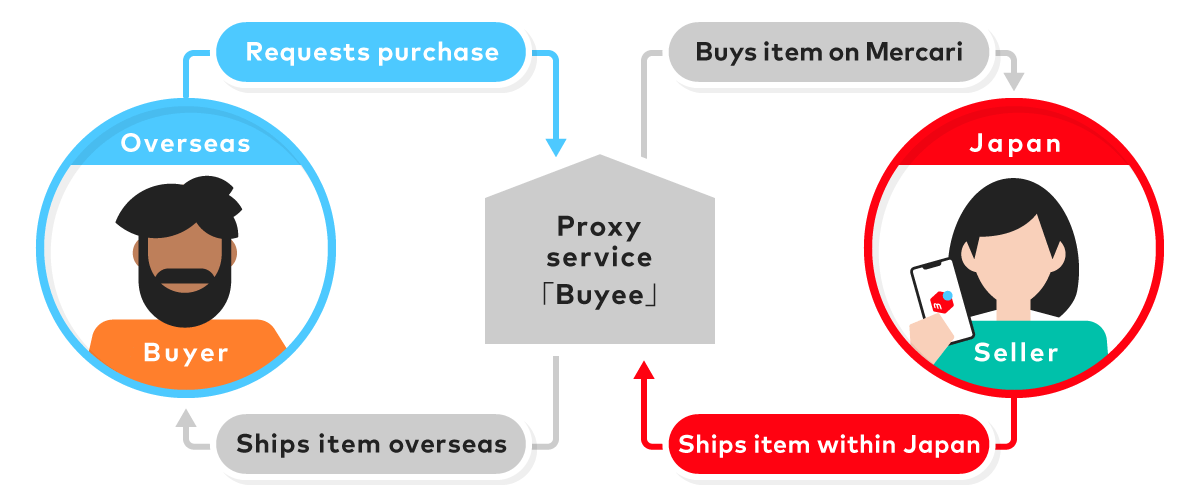 Proof of Concept for Crossborder Sales
Starting in August 2019, Mercari carried out a proof-of-concept study on crossborder sales of items that had been listed for a certain amount of time on Mercari. From this study, Mercari has identified item categories popular among users overseas.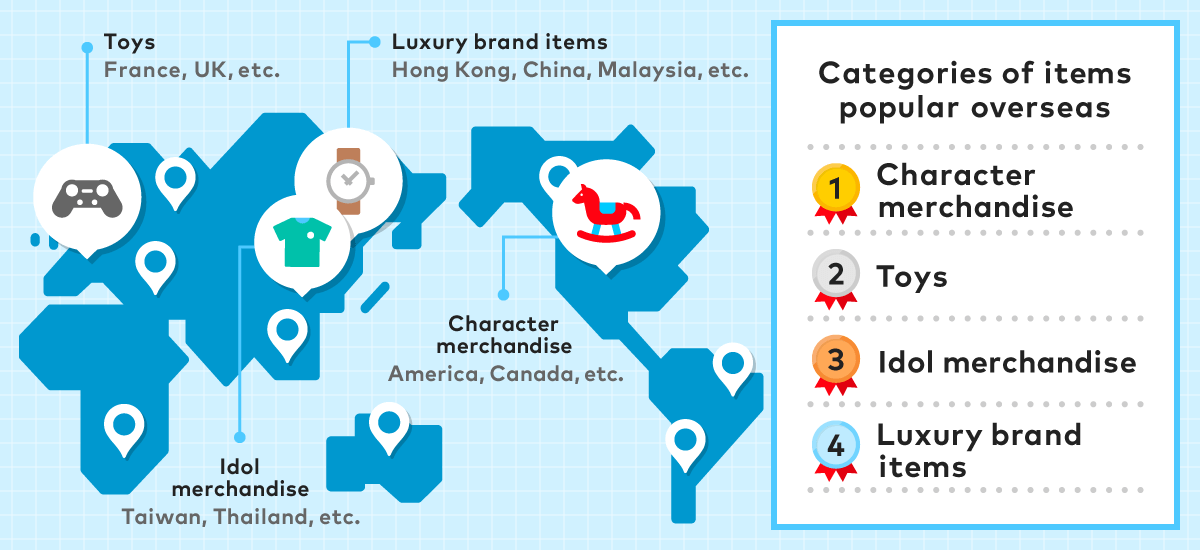 The most popular category among overseas users was merchandise featuring popular characters. Many of these users are interested in things that can only be bought in Japan, such as merchandise from Japanese animation works and games.
Mercari will continue looking for ways to provide a safe and secure marketplace globally and fulfill its mission to create value in a global marketplace where anyone can buy and sell.