As of October 31st, Mercari, Inc. is launching a renewed design for the logo of its marketplace app, Mercari. At the same time, we are also updating the corporate logos for both Mercari, Inc. and Merpay, Inc.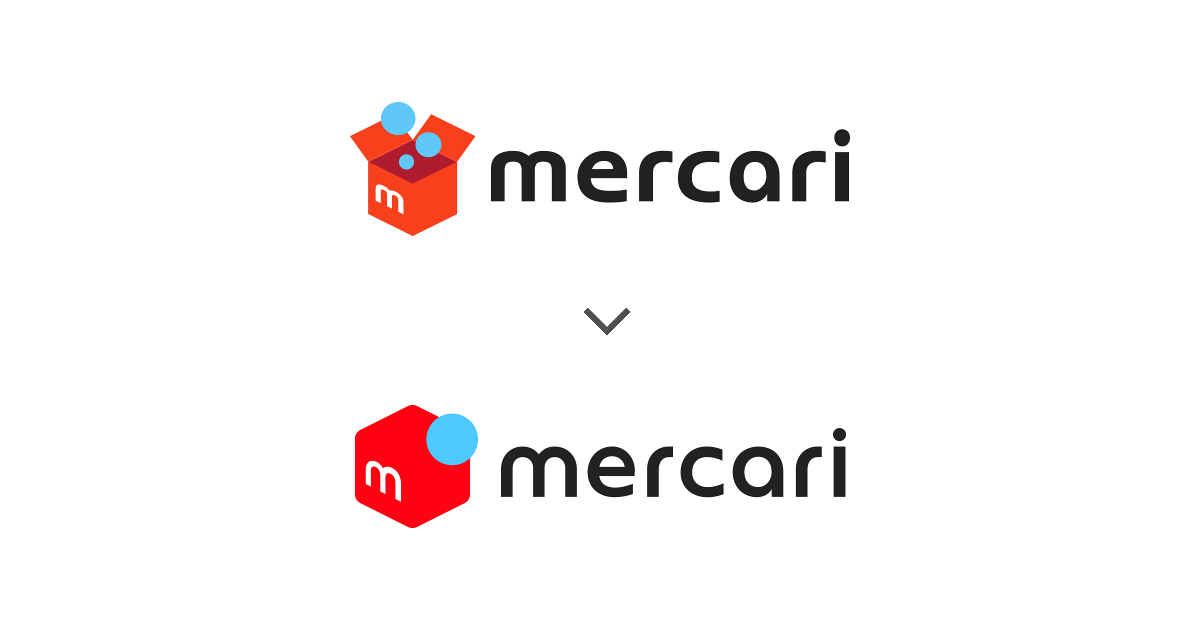 https://design.mercari.com/jp/hello-new-logo/
The Mercari app was built upon the mission to "create value in a global marketplace where anyone can buy and sell." In just over 5 years since its release in July of 2013, the app has grown to become a service known and used by many, boasting over 70 million downloads cumulatively in Japan and over 10 million users on a monthly basis. Through familiarizing people with the idea of a marketplace where individuals can use their smartphones to easily buy and sell items, we have been able to realize a world in which items that people no longer need are passed on to people who do need them, and have accumulated over 1 billion in-app listings to date. In addition, the results of our survey conducted this April showed that 61% of millennials using marketplace apps "research prices on marketplace apps prior to purchasing a new item"*, demonstrating that the app is not only being used for secondhand sales, but has an influence on consumer behavior in people's daily lives.
As Mercari approaches its 6th anniversary, we have decided to renew our logo design as part of our goal to serve an even wider variety of customers and to become an infrastructure to support the experience of shopping in people's daily lives.
Our new logomark preserves concepts portrayed in the previous design such as the feeling of delight when your listing is sold or when you are able to buy the item you were looking for, and the feeling of excitement when you dig through various items to discover hidden treasure. The redesigned logo introduces an element of flatness which appeals to everyone, and an element of fairness which represents a marketplace that is reliable and safe. We have also updated the Mercari logotype to match the new logomark.
Mercari is taking bold steps toward touching the lives of even more people through its convenient and pleasant marketplace.
Please refer to the table below for the details of the logo change.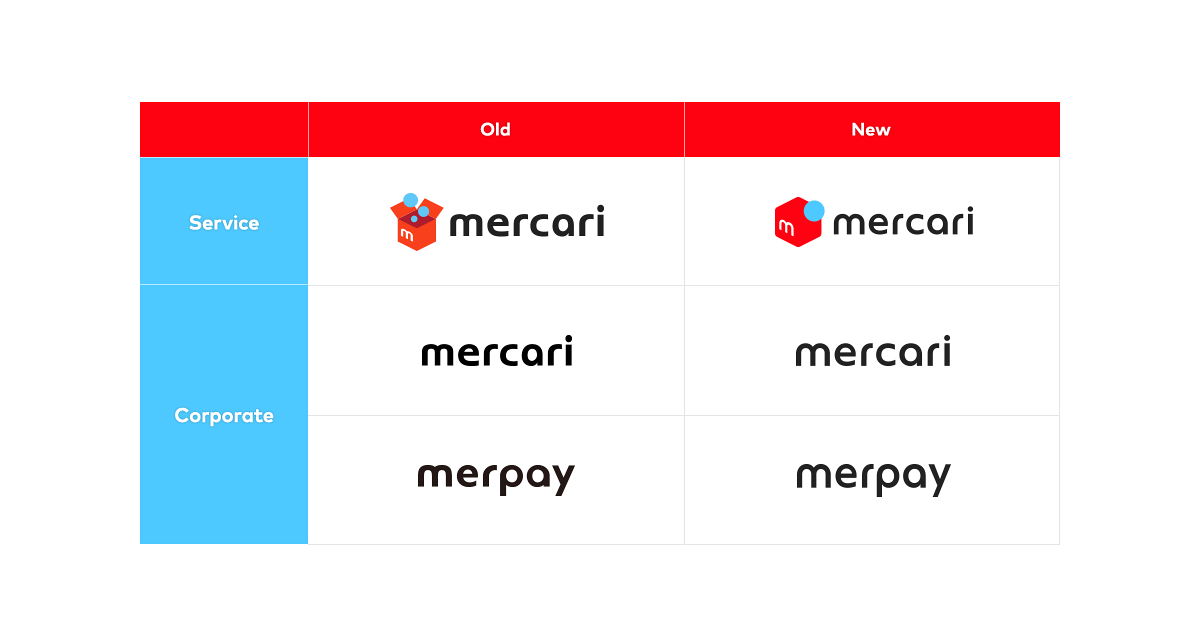 *Taken from our attitude survey on "consumer behavior of users and non-users of marketplace apps" announced in April 2018.
https://about.mercari.com/press/news/article/20180406_consumersurvey/